2011 Script Development Fund
LIST
Stop over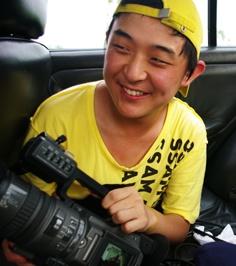 | | |
| --- | --- |
| Category | Korean Project |
| Project | Stop over |
| Director | KIM Tae-yong |
| Country | Korea |
| Director's Profile | Born in 1987 in Busan, KIM Tae-yong directs short films and worked as assistant director to filmmaker KIM Gok for [Exhausted]. His last short film [Frozen Land] explored the boundary between ethics and desire through the story of two boys who smuggled illegal immigrants from China into South Korea. [Frozen Land] won the grand prize in the Korean Short Film Competition at the 11th Jeonju International Film Festival and was chosen for Cinefondation at the 63rd Cannes Film Festival. It has been described as 'a film with fierce, contemporary and mature vision'. Kim made [Stop over] as a full-length version of [Frozen Land] and it is his first feature film. |
Synopsis

Kyung-jae and his mother In-suk run an inn where illegal immigrants from China to Korea stop over. The police are strengthening their crackdown on the practice and commissions from smuggling are getting smaller. To make matters worse, Kyung-jae's father has gone missing and his relatives want to take the inn from Kyung-jae and his mother. In a desperate bid to stay afloat, Kyung-jae decides to get involved in the smuggling operation.
In an accident one night, all the stowaways aboard a ship - except a young girl called You-hong - are killed during transportation. She offers Kyung-jae all the money she has and begs him to let her go. He wants to take the money and leave town but meanwhile his mother is being held hostage at the inn. He always wanted to independently without his mother but can he really leave her behind?
Director's Note

[Stop over] is the story of a boy who always appears nervous and uneasy. He has no choice in being a smuggling broker given the time and circumstance. Alongside the growth and numerous moral choices of boys in the same situation, this film also focuses on stowaways from Southeast Asia to Korea and the brokers who transport them. I wanted to ask stowaways whether its right to be transported like a piece of luggage with no human rights. I also wanted to look at brokers and know what they want to do with that money in exchange for their conscience.
Festivals
Still Cut
LIST