2014 Post-Production Fund
LIST
Shadow Island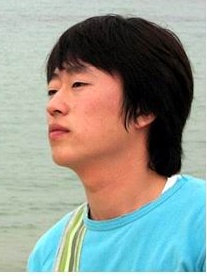 Category
Korean Project
Project
Shadow Island
Director
SON Seungung
Country
Korea
Director's Profile
Son Seungung graduated from Kyungsung University′s Department of Film Art and is currently studying at Kyungsung University′s Graduate School of Multimedia Information & Art.
He directed the independent feature film titled <Make Up> (2010) and he produced Yang Youngchul′s <A Melody of Stranger> (2012).
<Shadow Island> is a film supported by Busan Film Commission′s Busan-based film production support program.
Synopsis

Yeongdo (the name of the main character as well as the island in Busan where the story takes place) had a difficult childhood because of his father who was the notorious serial killer in Korea. His father, no the devil, ate raw liver of the person he killed and had peeled off the face skin and, in his words, covered his face with it. However, instead of this devil who died on the execution ground, the person who had to take all the blame and the people′s criticisms was Yeongdo.
Yeongdo had to choose between living a life as another person even deceiving himself or to live openly as himself running head on with many obstacles. Having sobbed about always being at the crossroad of choices, his undying longing for his mother and older brother who left abandoning him, turned into anger. He himself had to go wild in order to not become like the old lady who was killed by unidentified assailants. Like crazy wild dogs...
Like that, Yeongdo chooses to beat people up without feeling guilty and to return with violence the anger he harbored toward people. However, such a choice leads to Yeong-do′s own death...
Director's Note

A story of an unfortunate man who has to live as the son of Korea′s notorious serial killer.
Festivals

2014 Busan International Film Festival - Korean Cinema Today_Vision
Still Cut
LIST